Nissei ASB to spend $50 million for new India factory, eyes global tech centers
2015/04/04
Young Shang Plastic Container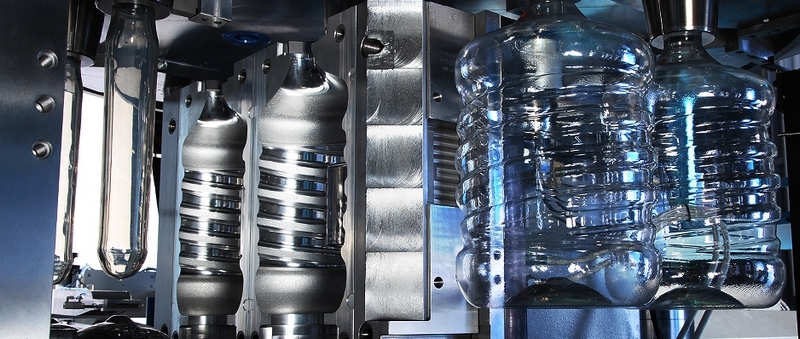 (Image By: Nissei ASB Machine Co. Ltd.) Nissei ASB says its second plant in India will be able to make equipment for larger products.
GANDHINAGAR, INDIA — Japanese blow molding equipment maker Nissei ASB Machine Co. Ltd. plans to spend $50 million on a new factory in India, to turn it into a larger export base and meet local demand.
Exporting to markets worldwide, including the United States and Europe, is the primary driver of the new investment in Mumbai, but demand within India is also growing, said Kota Aoki, president and CEO of the Komoro, Japan-based company.

In an interview at Plastindia, held Feb. 5-10 in Gandhinagar, Aoki said the expansion will allow it to make larger machines in the country and grow its overall capacity there by between 50 and 100 percent

The new expansion, which would be for both machinery and mold-making capacity, is in addition to a $30 million investment in the Mumbai operation that Nissei ASB officials first announced in 2011 and will be finishing up in March, he said.

"Our existing facility is full, no more buildings, no more space," Aoki said. "That's why we have to buy land for the next investment."

He said the company aims to complete this latest investment in two or three years, but he added the specific timing is not entirely set. It is currently negotiating for the land, for example.

"We budgeted or planned to have the new factory within the next two to three years," he said. "Of course it depends on the market situation, and maybe as you know, in India, whatever we plan and [actually make can be a] big difference."

The additional factory, which is targeted for Mumbai very close to the existing factory, would expand its employment there from 1,100 workers to 1,800, Aoki said.

About 70 percent of the production there is exported, and sales outside India will continue to drive the factory.

"In India, if we invest $50 million maybe we cannot make enough back inside of India," Aoki said. "Now from India, we are exporting many machines to U.S., Europe, many Asian countries, Japan also."

The company also wants to make larger machines in the country, for increased demand domestically.

"Our existing factory is manufacturing for the small- and medium-sized machines," he said. "However, there are some needs in India. Customers in India want bigger machines."

India's PET bottle market is projected to grow from 600,000 metric tons in 2012 to 1.25 million metric tons in 2016, according to figures from the Mumbai-based trade group Plastindia Foundation.

Beyond India, Aoki said the company is seriously looking at opening a technical center in the United States or Europe, for service and mold making closer to customers.

"Now we are thinking about additional investment to the U.S. or Europe," he said. "Nowadays the market need is not only cost reduction but faster delivery time and also good service."

Aoki said he wants Nissei to have a series of global technology centers, and he mentioned Brazil as a candidate, but said for the moment the company is looking at the United States or Europe to start.
Best Sale
PET Bottle | Plastic Bottle Manufacturer - Young Shang
Located in Taiwan, Young Shang Plastic Industry Co., Ltd. is one of the prime wide mouth jars | PET bottle manufacturers for food and beverage, household, personal care industry since 1969.
Plastic bottle over 200 sizes ranged from 15cc to 5 gallons with plastic and injection mold, and PET preform available. Young Shang's PET plastic bottles are manufactured FDA, RoHS, HACCP, and ISO certified with one-step machine process.
Young Shang has been offering customers high-quality plastic bottles. Both with advanced technology and 49 years of experience, Young Shang ensures each customer's demands are met.
---