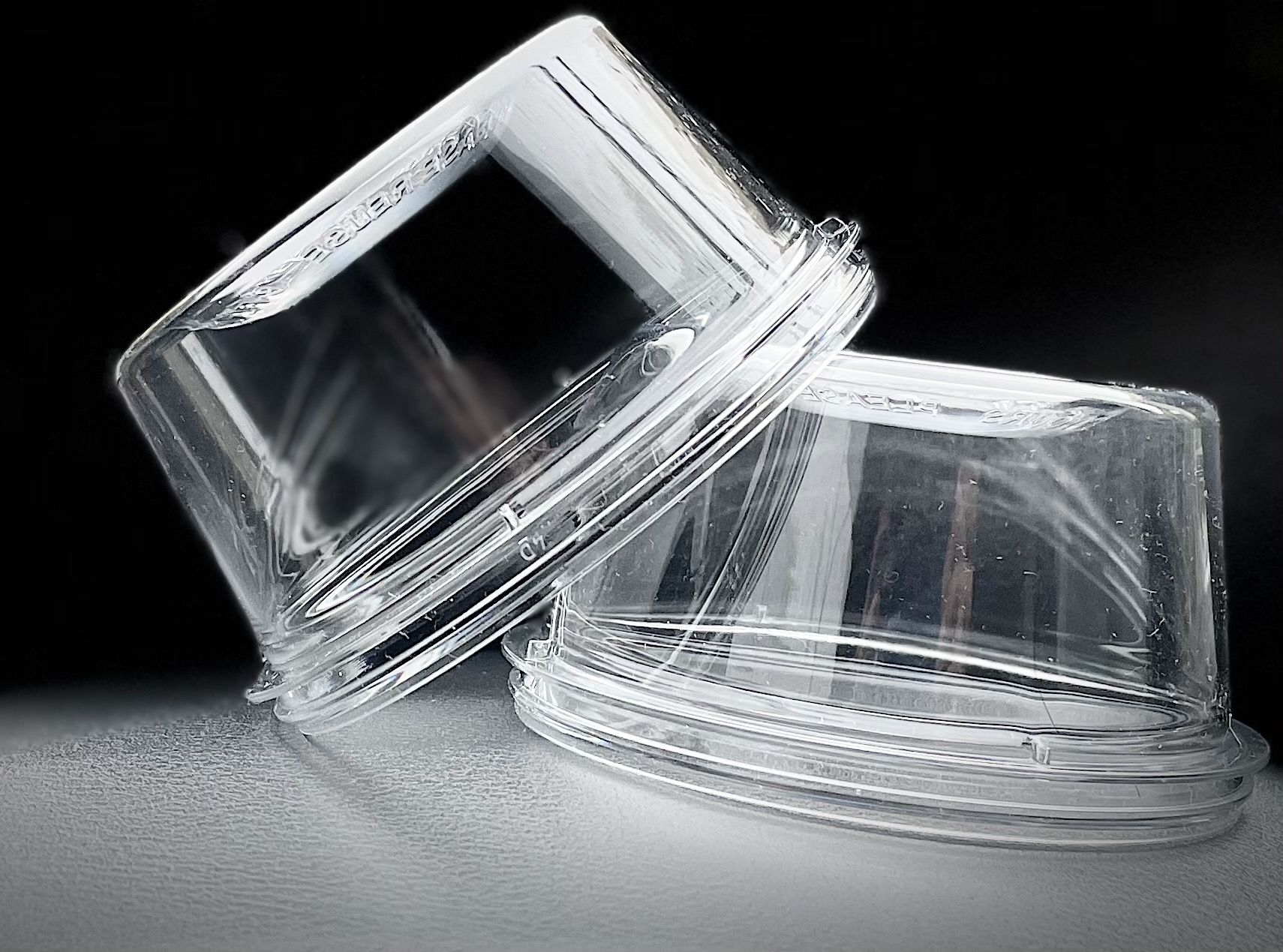 ---
24 Dec, 2020
A dairy cooperation has been established in the United States for more than 110 years by several dairy factories. It has been developed in a responsible manner combined with the honest values of the farm owners to provide high-quality raw materials and reputation, so that more people in more places can enjoy Quality dairy products.
Motivation:
At first, originally, their yogurt products were filled into white PP containers.
The traditional yogurt is visually unchanged and uninnovative, so the new Yogurt is with courageous innovation and unique ingredients and different with others within the market. Creativity, Tasteful, and changeable. The best container choice for consumers to visually find this characteristic is to use a highly transparent and lightweight material, namely PET.

PET has both 1. Transparency 2. Light weight 3. Resistance 4. Recyclability and other advantages, which is widely used in various fields as the best packaging material. However, it takes a lot of cost and restrictions to develop molds and manufacture bottle ware in the United States, so they found "Young Shang" from Taiwan, who has a long history of professionally producing PET bottle ware in Taiwan.

The challenge:
1. Lightweight
2. Robust
3. High quality
4. Production efficiency
5. Cost

Solution:
"Young Shang" apply Japanese ASB one-stage machine, to greatly reduce the Risks of what Conventional Two-Stage machine faces, such as appearance damage risk, transportation risk, and sectional quality control risk . Due to the consideration of maintaining Lightweight and Heavyweight protection quality and Robust characteristics and speed during production, it is equipped with the latest "ZERO COOLING" technology.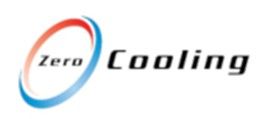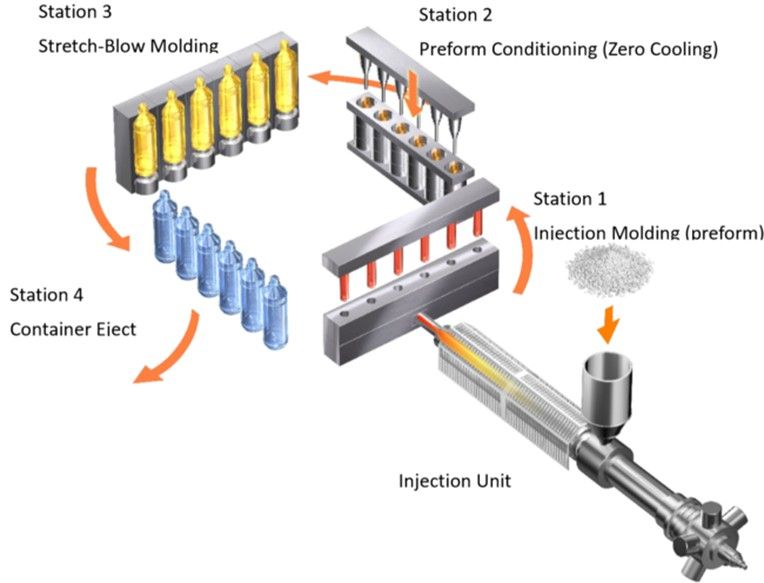 "Zero Cooling" - is a Patented Molding Technology by ASB. It was Announced in 2018. It has something to do with preform cooling technology which enables significant faster molding cycles than seen previously while at the same time actually increasing product quality.

Besides that, "Zero Cooling" Technology is as well able to avoid undesirable problems of bottle & Jar appearance such as "Fish Eye", "Body ring", "Orange Peel".

ASB Machine works with 4-station, 1-step molding method, virtually all the required preform cooling is shifted away from the injection station and into the second, conditioning station enabling dramatically reduced injection cycle times. Now, the preform designer is free to focus on a shorter preform design with a thicker wall section that enable full optimization of stretch ratios resulting in dramatically improved quality as well as increased productivity. This Revolutionary molding technique effectively eliminates the traditional need to compromise the preform design between cycle time and container quality. It is made possible by the four-station molding process of the ASB Series machines having the preform conditioning station between the injection and blow stations. The advanced cooling method also enables the molding of heavyweight premium cosmetic containers in very short cycle times using standard PET grades while exhibiting no haziness. Furthermore, since the material strength has been improved by better orientation, more scope is available to apply additional light-weighting to a container's specification.

Results and benefits:
Actual test results from Zero Cooling molds have shown 15% higher strength, improved control of material distribution and an average of 1.5X productivity increases while maintaining or improving on visual quality.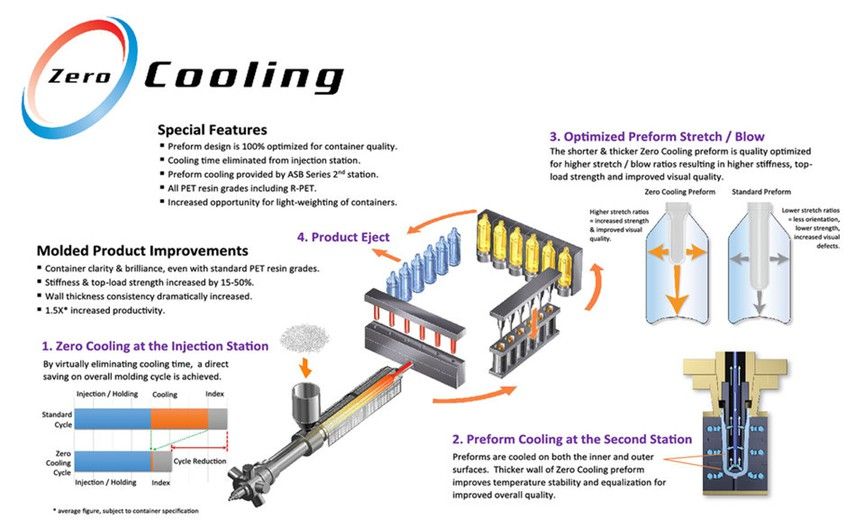 Provenance: Plastics and Packaging Online Supplier Directory, "PlasticPortal"
PET Bottle | Plastic Bottle Manufacturer - Young Shang
Located in Taiwan, Young Shang Plastic Industry Co., Ltd. is one of the prime wide mouth jars | PET bottle manufacturers for food and beverage, household, personal care industry since 1969.
Plastic bottle over 200 sizes ranged from 15cc to 5 gallons with plastic and injection mold, and PET preform available. Young Shang's PET plastic bottles are manufactured FDA, RoHS, HACCP, and ISO certified with one-step machine process.
Young Shang has been offering customers high-quality plastic bottles. Both with advanced technology and 49 years of experience, Young Shang ensures each customer's demands are met.